You are required to fill in the compliance fields based on the invoicing country.
- When you create an PO or Non-PO based invoice, you will be presented with the fields below:



- You will only fill out the field that is related to the invoicing country. Hover your mouse over the "?" to get more information about a field: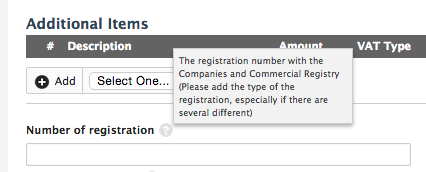 - After the invoice is submitted, the required field will automatically pre-populate meaning you will only have to populate the field once.